Queensbury Tesco staff to join Race for Life
11:00am Wednesday 4th May 2011 in Queensbury By Tanya O'Rourke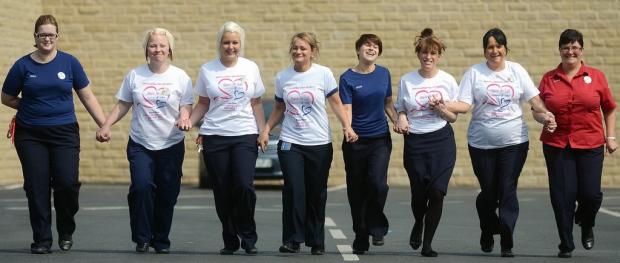 Pictured (from left) are Katie Pearson, Kirsty Kenny, Sammy Winter, Julie Naylor, Jade Yates, Laura Hallas, Sharon Kirk and Janette Mills
A group of 18 Bradford supermarket workers will head to Scarborough on Sunday for the seaside town's Race for Life charity run.
The women, who work for Tesco in Queensbury, will be running in aid of Cancer Research UK along with thousands of women taking part in events across the country.
Lucy Neville-Rolfe, executive director of corporate and legal affairs at Tesco, said: "This year, by working in partnership with Cancer Research UK, we're aiming to reach more women than ever before to help us raise £80 million to fund lifesaving work."
Women can enter at raceforlife.org or call (0871) 6411 111.
Comments are closed on this article.