Event will raise money for Yorkshire charity Heart Research UK
9:00am Tuesday 14th June 2011 in Queensbury
By Claire Lomax, Ilkley/Otley Reporter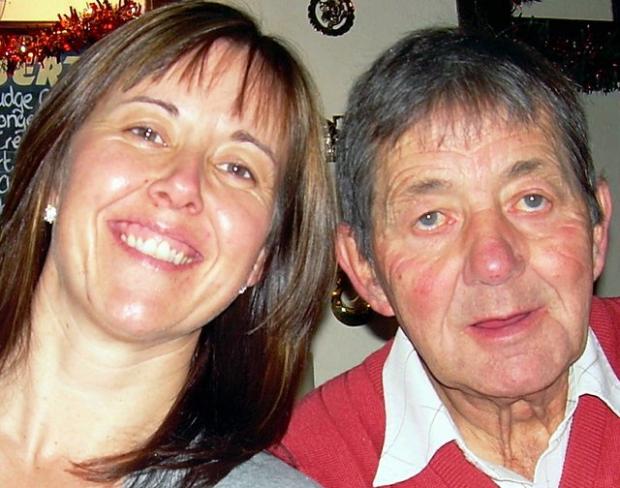 Colette Scully with dad Stuart Dennison, who died in January
A woman who lost her father to heart disease is taking on the Yorkshire Three Peaks Challenge in his memory.
Colette Scully, 38, of Queensbury, has pledged to raise at least £200 for Yorkshire's own heart charity, Heart Research UK, following the loss of her dad, Stuart Dennison, in January.
Mr Dennison lost both his parents to heart disease by the age of 20, so he knew he had a family history of heart disease.
By the age of 42, Mr Dennison had suffered the first of many heart attacks. However, through new treatments and techniques he managed to lead an active life for many years.
Then just after his 63rd birthday he had a massive heart attack while driving to the airport. After being pronounced clinically brain dead by doctors he survived for five more months before passing away on January 8.
Colette said: "The determination of my dad, shown after his first heart attack and particularly in the last months of his life has been a massive inspiration to me.
"We had five more months with my dad that we didn't expect until he finally lost his fight against heart disease earlier this year.
"By raising money for Heart Research UK at the Three Peaks Challenge I hope I can give somebody else's family a better chance of survival against heart disease."
Read the full story Tuesday's T&A