Youngsters at Wyke primary school are wild about science
8:50am Friday 23rd March 2012 in Wyke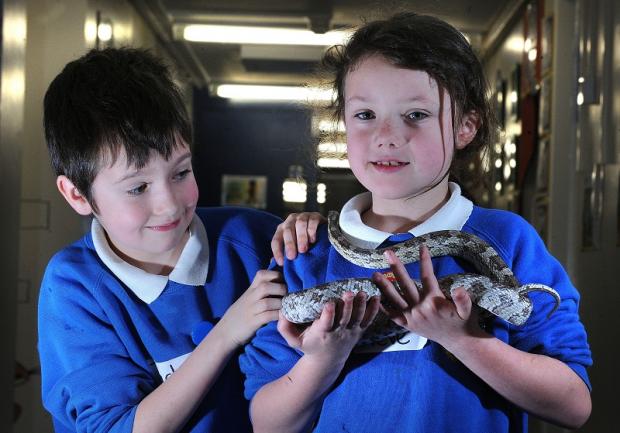 Pictured with Sid the Grass Snake are Jack Rothery and Neve Wormwald.
Youngsters at a primary school in Bradford got up close to creepie crawlies to learn more about how animals move as part of National Science and Engineering Week.
A series of events aimed at raising the profile of science at Shirley Manor Primary School in Wyke also included talks by staff from chemical company BASF and Bradford University.
Head teacher Maureen Neill said: "We are all too aware that nationally, there is a big gap in the science industry and we are determined to inspire our children to get excited about science and step up and fill those gaps. We are holding this extra push with an all- singing and all-dancing, or perhaps we should say all creeping and all crawling, science week."